CTT DE LOS ANDES LANGUAGE CENTER
ENGLISH FOR COMPUTING
Objective:

Participants will be able to combine their subject knowledge on computing with their growing knowledge of the English language by having access to a glossary of current computing terms, abbreviations, and symbols.
Benefits:
This is technically classified as an ESP (English for Specific Purposes) course, teaching hundreds of relevant vocabulary terms that facilitates communication and allows our participants to understand and use the English language for progressing in the field of computing. 
Participants who complete the course will earn a digital certificate they can show to potential employers as evidence of their English Knowledge in the computing field.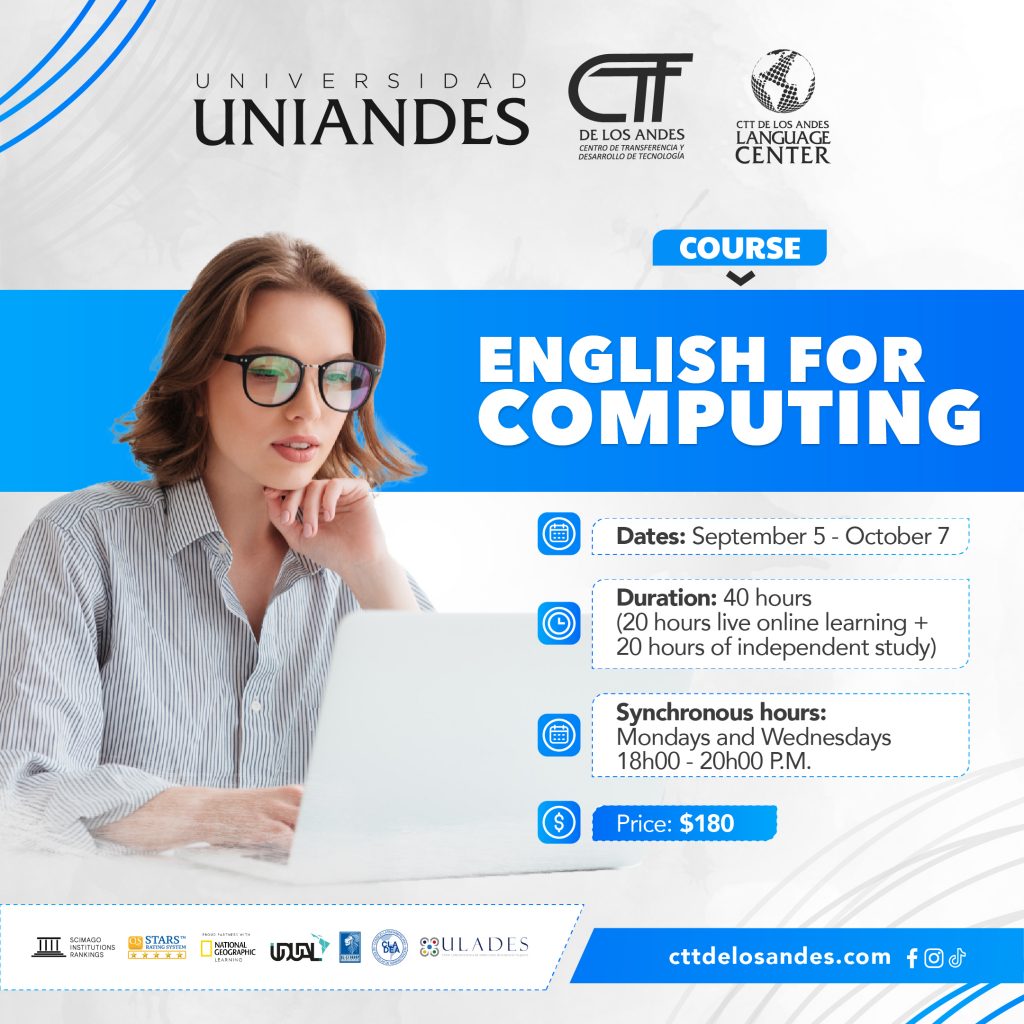 Duration: 40 h
Dates: September 5 – October 7
Synchronous Hours: Mondays and Wednesdays 18h00 – 20h00
Price: $180
Si tienes dudas o necesitas información déjanos tus datos y nos pondremos en contacto contigo lo antes posible